Somaliland is definitely off the beaten track and not something that they average tourist will put on their bucket list. For the more intrepid traveller, it is a mesmerizing destination that might be worth the risk and effort.
Generally speaking, Somaliland is considered safer than the rest of Somalia – although that isn't really saying much, and many governments world-wide recommend their citizens to stay out of the whole of Somalia, including the self-declared (but not internationally recognized) Republic of Somaliland.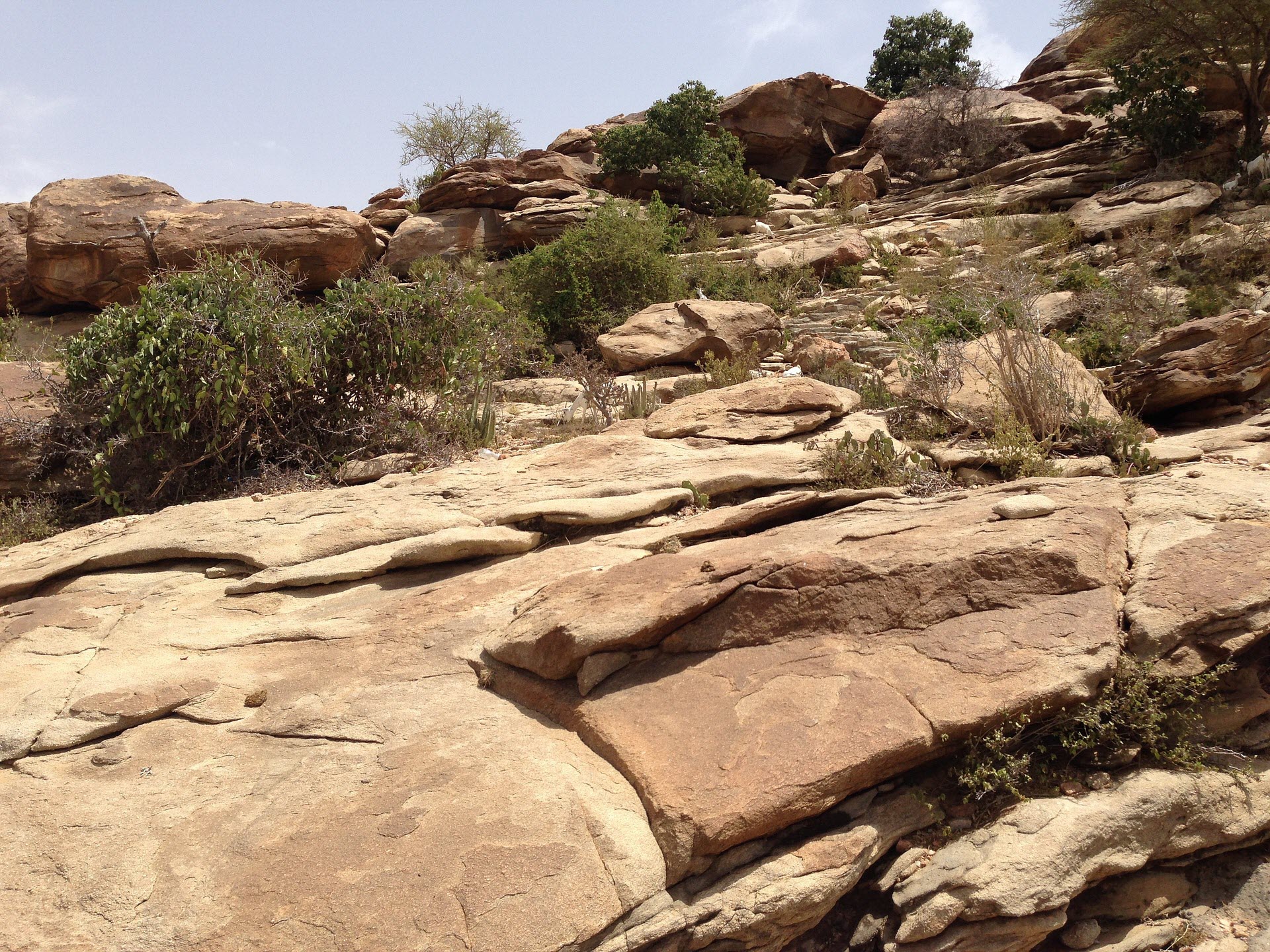 The Somaliland government is eager to establish Somaliland as a tourist destination as it would help create much needed work opportunities for the population, as well as an influx of foreign currency.
There is an international airport in Hargeisa, but many of the foreign travellers take the land route instead, entering Somaliland from Djibouti. (Organized group tours are available from Djibouti.)
Farther down in this article you'll find a few examples of notable sights in Somaliland. Somaliland is rich in archaeological and historical sites, including cities and towns that have been urban centres at least since classical antiquity. There is also a lot of nature to explore, from hot arid flatlands to considerably cooler and greener mountain ranges.
Examples of prehistoric rock art sites in Somaliland that can be visited by tourists are Laas Geel, Dhambalin, Dhagah Maroodi, Haadh, and Gudmo Biyo Cas. If you want to see ancient edifices, you can for instance go to Haylan, Sheikh, Amud, Aw-Barkhadle, Aynabo, Maydh, El Ayo, Qa'ableh, or Qombo'ul. Many of the archaeological sites and prehistoric constructions in Somaliland are still poorly investigated by archaeologist.
For visitors interested in nature, Somaliland is home to several different habitat types, from semi-arid savannah inhabited by lions and antelopes, to salty mangrove forest along the coast, and lush hilly regions in the highlands. The mountain ranges Cal Madow, Qar Golis, and Ogo (the Galgodon Highlands) are all well worth a visit during your stay in Somaliland. In the waters of the Gulf of Aden, there are coral reefs to explore – reefs that are definitely not crowded with scuba divers.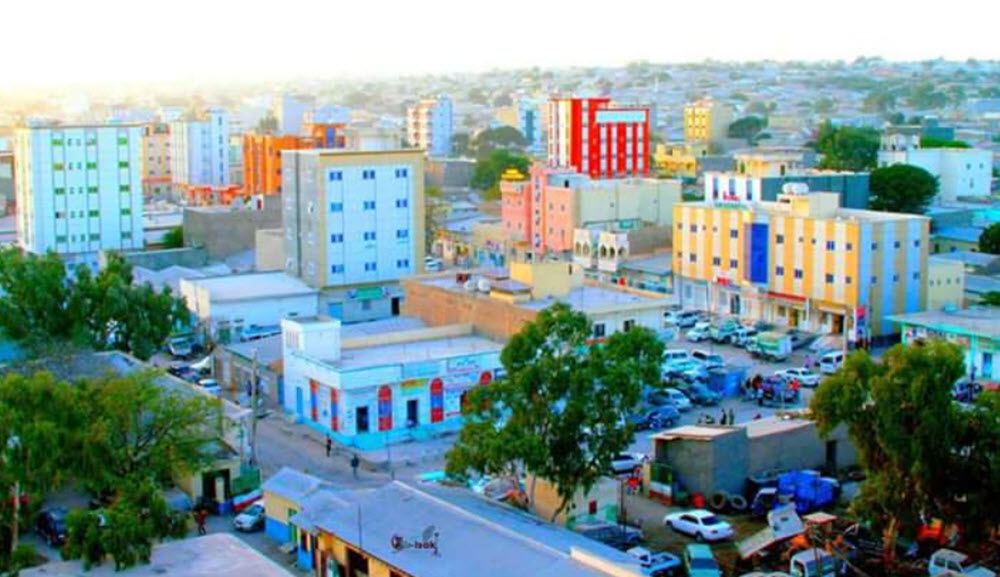 Hargeisa
The capital of Somaliland and also the most populous city. As a foreign visitor, this is most likely the city that you will fly into if you arrive to Somaliland by air.
Examples of notable sights in Hargeisa:
The Hargeisa War Memorial in the city centre (Freedom Square, Independence Avenu)
The caves and rock art of Laas Geel, located on the outskirts of Hargeisa. You can see some of the oldest known cave paintings in the Horn of Africa here; some of them dated to the period 9,000 – 3,000 years BCE. More information is available in our article about Laas Geel.
Naasa Hablood, twin hills of granite and sand located on the outskirts of Hargeisa. Also known as Virgin's Breast Mountain for their distinctive shape.
Hargeisha National Park is located between Hargeisha and the port city Berbera. Coordinates: 10° 0′ 0″ N, 44° 30′ 0″ E.
Sheekh
Sheekh, also known as Sheikh, is noted for its historical structures, including ancient temples that are similar to those found in the Deccan Plateau in South Asia. Sheek is also home to old British colonial buildings that have remained largely intact since the colonial era.
Berbera
This has been an important international port at least since classical antiquity. Among other things, this city sports several examples of Ottoman architecture.
Zeila
This ancient city was one of the earliest Muslim centres. It has been a part of the Ottoman Empire and notable trading hub. Several British colonial era landmarks still remain.
Several modern scholars have asserted that Zeila is the same city as the one called Avalites by the ancient geographer Ptolemy and in the 1st-century Greco-Roman travelogue The Periplus of the Erythraean Sea, although this stance is not undisputed.
Zeila is a good base camp for those who wish to explore beaches, mangrove areas and coral reefs. It's located very close to the border to Djibouti.
Dhambalin
This is an archaeological site with rock art in the Ethiopian-Arabian style, located in the north-western part of Togdheer. Many different animals are depicted, including giraffes (an animal no longer living in Somaliland) and sheep (the oldest known depiction of in Somaliland).
You can find more information in our article about Dhambalin.
Las Khorey
Las Khorey, the former capital of the Warsangali Sultanate, is the home of a number of historic ruins, a fortress and what used to be a two-storey palace for the Sultan and his court. This is a coastal city that has been inhabited since ancient times.
Between Las Khorey and the town El Ayo, you can visit the cave painting site Karinhegane. The paintings are done in the Ethiopian-Arabian style known from Laas Gaal (also in Somaliland).
Another prehistoric rock art site near Las Khorey is Gelweita.
Maydh
Maydh is an ancient port city in the northern Sanaag region of Somaliland. One of the notable landmarks here is the domed tomb of Sheikh Isaaq Bin Ahmed Al Hashimi. According to Isaaq tradition, he moved to Somaliland from the Arabian Peninsula in the 12th or 13th century CE and became the founding father of the Isaaq clan.
Qa'ableh
Several archeological structures, including old tombs and cairns are found in Qa'ableh, a town in Somaliland's Sanaag region. The tombs are believed to harbour the bodies of early rulers, including Sheikh Harti, the progenitor of the Harti Darod subclan.
Qombo'ul
This is another old town in the Sanaag region known for its ancient ruins, buildings and structures, many of obscure origins.
Taleh
Taleh used to be the capital of the Dervish State, and several forts and structures dating from this period remains.
Lamadaya
In the Cal Madow mountain range in northern Sanaag, you'll find the waterfall Lamaday.
Coordinates: 10°44′09″N 47°14′42″E
Elevation: 2,410 meters above sea level
Nearest town: Ulheed